I have a few fun (and super cheappp) Halloween decorating ideas to share with you this year! We seem to be drawn to creepier decorations, as opposed to funny and comical halloween decor, but you can easily put your own stamp on these ideas.
Our first haunted mansion project is a spooky old lamp.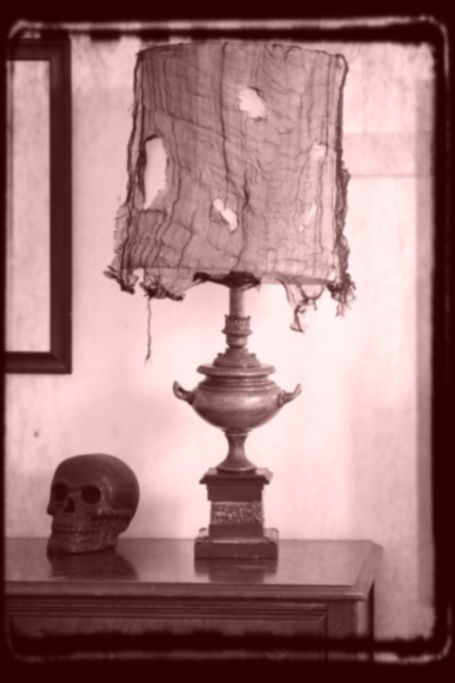 I was fortunate to have my new assitant help me with this one.
Meet Mazeppa.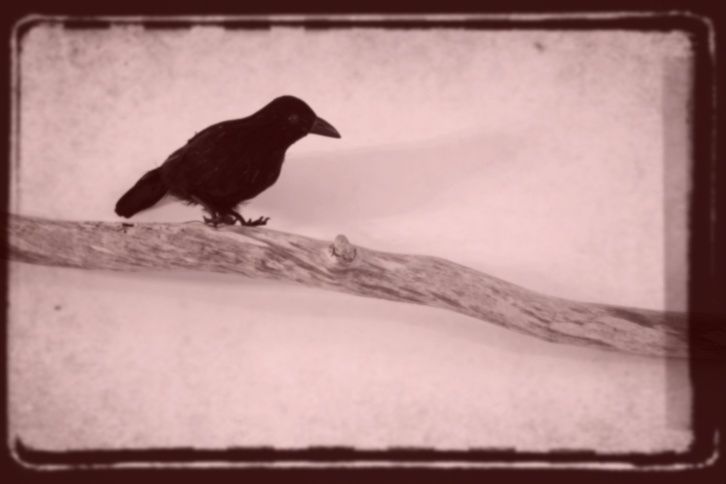 We've made a few other changes to create a moody atmosphere as well.
Including dragging this banged up old dresser in to the entry way.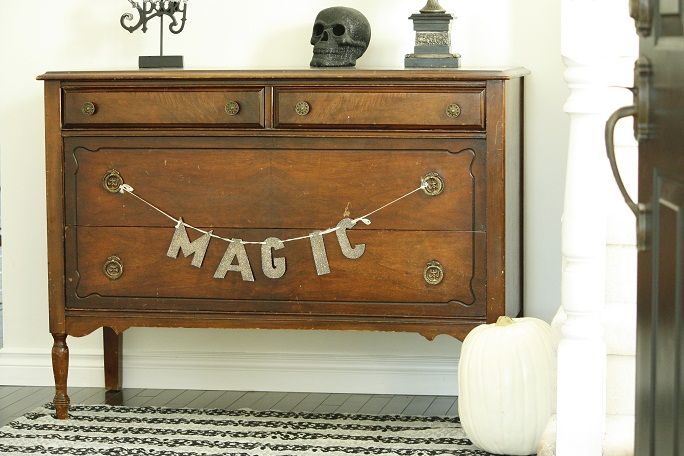 Which is where our new-old lamp will reside, so let's get on it! I started by keeping my eyes peeled for a regal looking old lamp while browsing my local thrift stores. I happened upon this old marble and brass one for $10. The shade was pretty damaged but the base was still in excellent condition so we brought it home.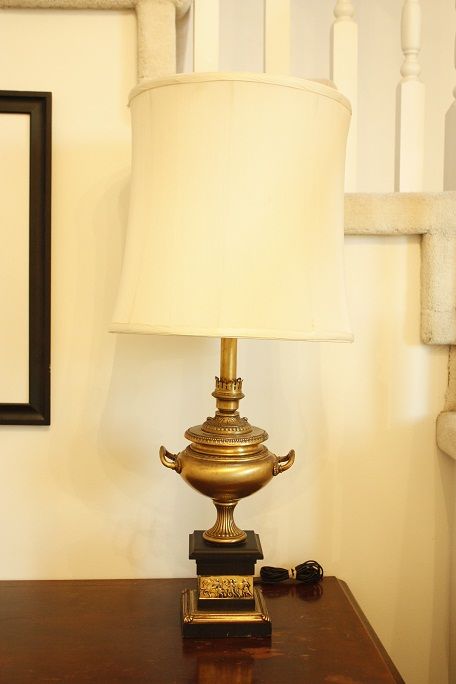 Next, I took some black paint and basically smeared it on in layers with a dirty old rag. It makes it easy to play with if you use a brush to get in all the cracks and crevices, then use the rag to wipe away excess paint.